You need a car suitable for the transportation of disabled person ?
Europcar Atlantique commits to its customers and launches a
rental offer of cars for disabled person
. Our purpose ? Provide you an easy way to gain in mobility and independence.
Our choice
In order to give you the best answer to your needs, we implemanted our fleet of several minivans Ford Transit Custom for reduced mobility. Very ease to use, this vehicle is suitable for urban trips.
The minivan RMP (Reduced Mobility Person) is particularly appropriate for the movements of local authority, charity organization, or families needing to transport a disabled person.
Its removable seats allows two layouts :
9 seats
7 seats and 1 wheelchair
Features
One removable wheelchair ramp. Made of aluminium, hand operated and folding
Two fixing rails of the ramp incorporated in the floor allowing a free access to trunk
Two anchors for the front end of the wheelchair and one fixing rails for the back end
One kit of hooks to anchor the wheelchair
One belly safety belt and one shoulder safety belt with retractor
Driven with a classic car driving license.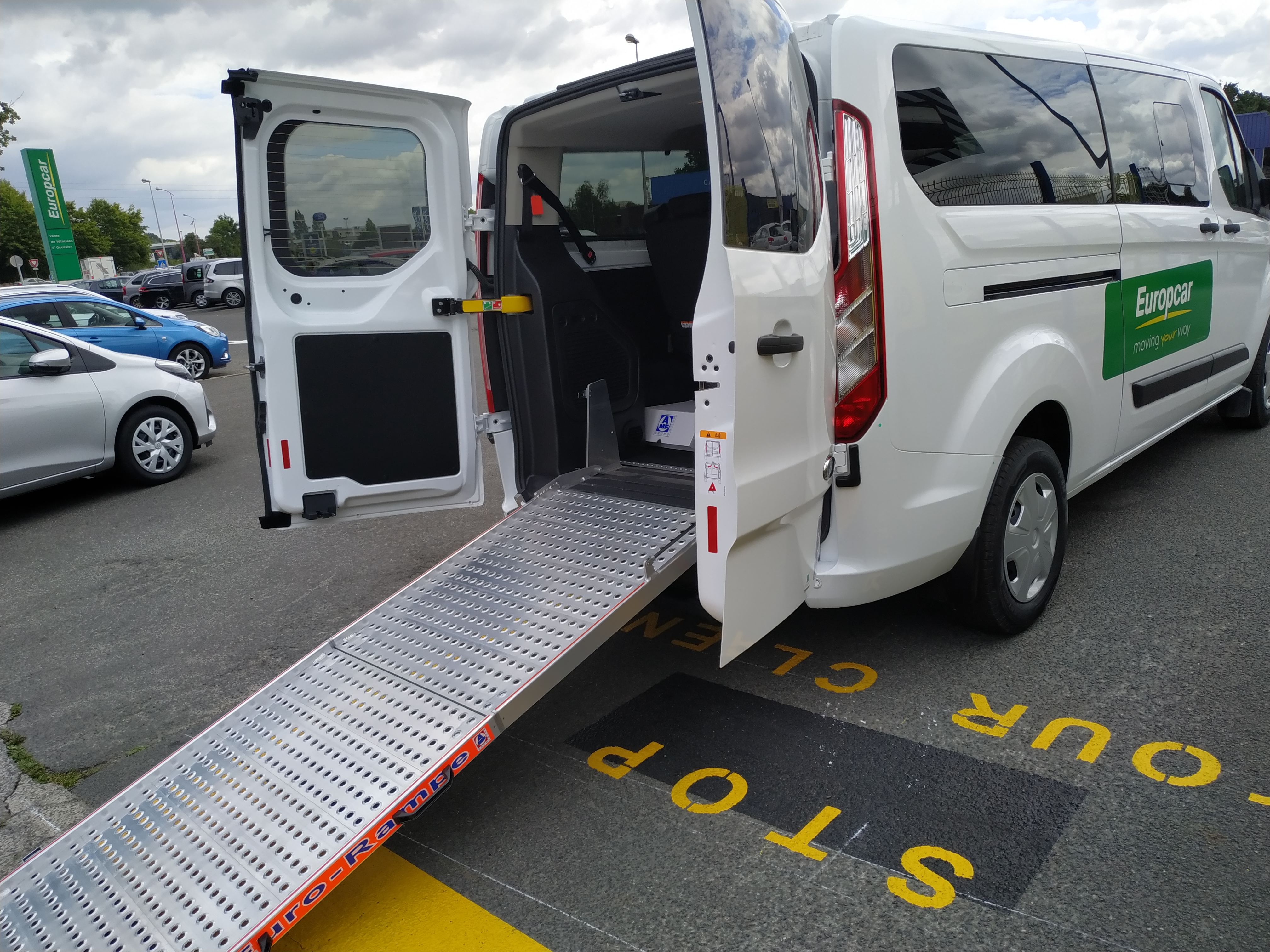 Our commitment
Our teams are trained to help you to pick up our cars for disabled persons
We set up the car in disable positioning
We offer you a car delivery service at home or on site.
Professionals, our expert is at your service
Alexis Soret
Your business contact
+33 2 40 63 89 78
For all your requests for business trips, contact our mobility expert.