22 m3 - Saint-Nazaire Gare

22 m3
Iveco Daily or similar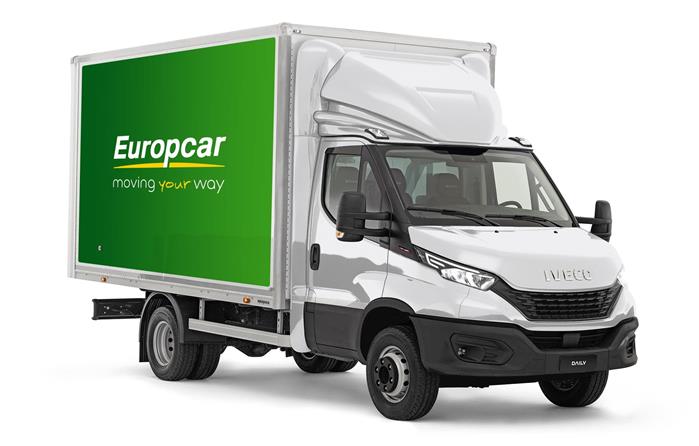 3

CU : 790 kg

L : 4.30 m

l : 2.05 m

H : 2.25 m
Vehicle presentation
With the 14m3 van, the 22m3 moving van is the most used vehicle for moves. Very popular for long distances, this van can transport a large move in one go. Like all our moving vans, it is driven with a simple car licence.
This van is actually made up of a 20m3 box and a 2m3 cabover (storage space above the driver's cabin, very practical for storing blankets or fragile objects). With its maxi-height (2m20), the 22m3 is the only van to accept specific XXL objects (such as American-style fridge-freezer for example).
Hyper-clever, a small retractable staircase under the frame allows you to load and unload effortlessly. No need to bend down, your back will thank you !
This van is also available with lifting tailgate version.
A doubt about the loading capacity? Test our volume calculator.
Make your life easier (and for your friends too) : discover our moving accessories.
Our top tip : Renting during the week is always cheaper !
Van equipment
3 seats

Int. size. length:4.30m - width:2.05m - height:2.25m

Ext. size. length:6.60m - width:2.2m - height:3.50m

Payload : 790 kgs

1 double back door

Retractable staircase (under the frame)
Rental conditions
Your car rental Vans in Saint-Nazaire Gare
Rental agency Europcar Saint-Nazaire Gare
26 rue Ile-de-France, 44600 SAINT NAZAIRE GARE
David Bretaudeau
Manager Europcar St-Nazaire
Informations about this car rental agency
Opening hours
Monday-Saturday : 8.15-12.15am and 2-6pm


Agency services
Access details
In front of the railway station
Nearest Gas and Charging stations
Total Access
Saint-Nazaire

Station U
Saint-Nazaire

Auchan
Trignac

Avia
Trignac

Book a car